Italyball
Italyball is a well-known touristic countryball in Southern Europe, along the Mediterranean sea. Italyball appears in a lot of the Polandball comics and it's capital is Romeball.
Italyball is know for Pizza,Pasta, world-famous architecture, wine, and mandolino.
http://polandball.wikia.com/wiki/Italyball
You can order any custom countryball you wish, just contact us through the contact form or through email

You can buy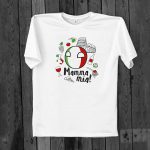 Handmade plush toy by Anna Fortune
2 in stock
Product Description
Weight: 350 g Approx
Material: 100% Fleece
Filling: 100% Polyester
DRY CLEANING ONLY, DO NOT WASH !
Only logged in customers who have purchased this product may leave a review.